Active
Nude Mojave Woman Ceramic Coffee Mug Edward Curtis 1903 Photography 11 ounce Cup
| Shipping Options | |
| --- | --- |
| Free Shipping | $0.00 |
Details
Condition

New

Return and Refund Policy

30-Day Return Period. Buyer is responsible for return postage
---
Item # 56491676
Qty Available

10

234 Page Views
Description
Nude Mojave Woman 11 Ounce Ceramic Mug, White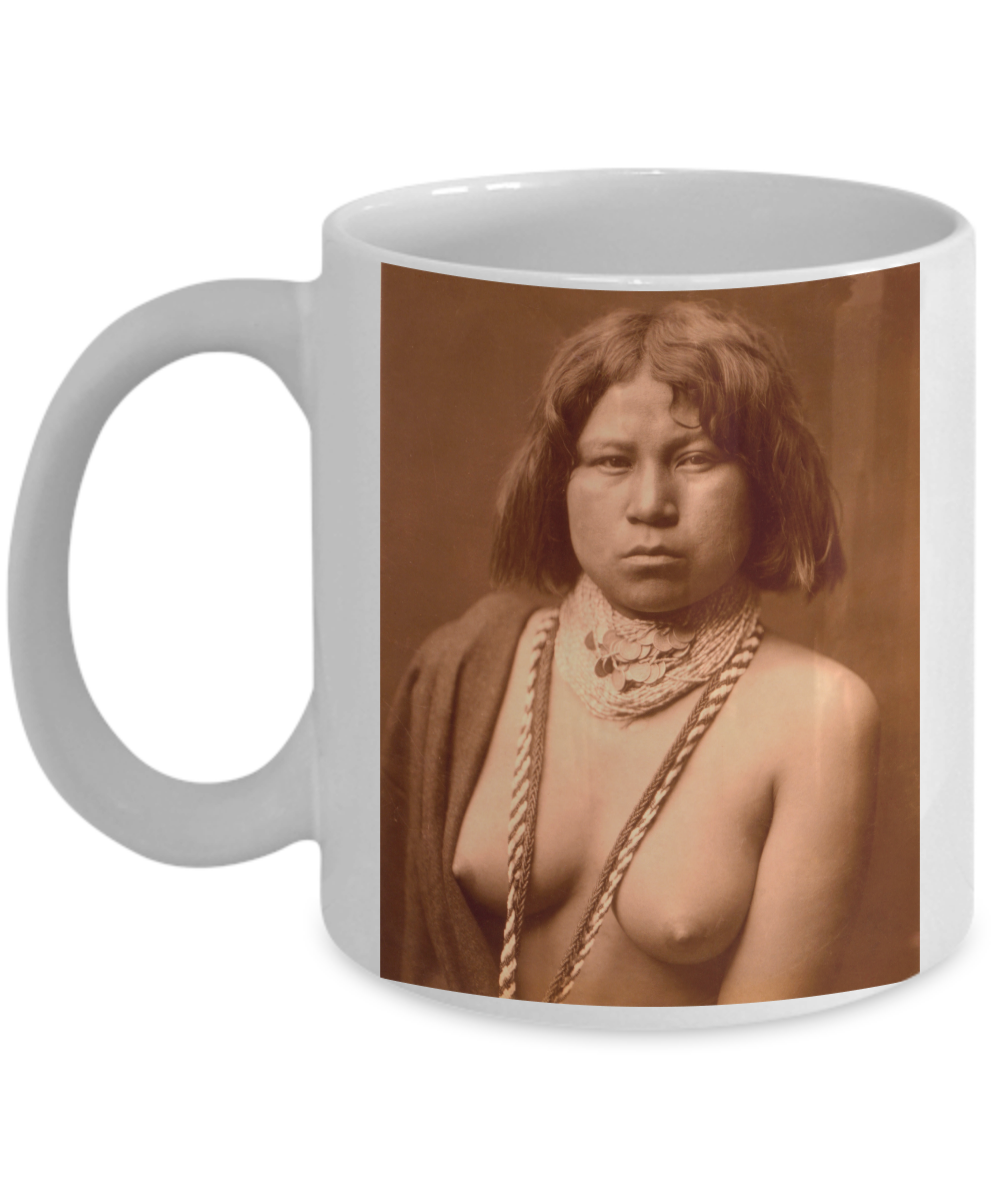 This white ceramic mug features the words features the image of a nude Mojave woman which comes from a photograph taken by iconic American photographer Edward Curtis in 1903. This image is the same on both sides.
Mug comes in an 11 ounce size. This coffee/tea mug is a great gift for anyone who enjoys a good cup of coffee or tea.
This item is new and made on demand.
Shipping Details: Free Shipping. This item ships to the United States only* via USPS. *Does not ship to Hawaii or Alaska, sorry. Items will be shipped to your Paypal address of record. Please allow 8-12 days for delivery.
___________________________________________________________________________________________________________
Some FAQ's about purchasing from this seller:

Q: SHIPPING AND DELIVERY

A: Once payment is received, the buyer is notified via the message system that the order is being processed and prepared for shipping.
Orders are processed, but are not readied for shipping on weekends or holidays.

Q: ABOUT MY INVENTORY


A: Products are new, albeit, reproductions, unless otherwise stated. The source for these photo prints include original content, public domain and purchased rights to print. Purchase of this item does not include the rights of reproduction to the buyer. If an item cannot be delivered as stated, refunds will be promptly issued.

Q: RETURNING AN ITEM

A: If you need to return an item, please message me about your concern.
I offer a 30-day money back guarantee.
This is on the basis that you return the item within 30-days of your receipt in the same condition as received. Once the item has been returned to me, I will happily issue a full refund.
Any return postage will be at your expense.

Q: OTHER CONCERNS AND QUESTIONS.

If you ever have any questions about an item or concerns about a transaction, please contact me via the message system.
It is my goal to provide good items at a good price. Sometimes problems arise and I try my best to resolve them as quickly as can be.